February 8, 2014
'Impressions' is a creative project by an eclectic group of female photographers from around the globe. We aim to share the inspiration behind what we do through our monthly posts.
On the 8th of each month, we will be sharing 8 images that tell the story of what inspired us in the previous weeks: our families, nature, weather, or maybe even work itself! We are free to explore the meaning of 'impressions', and it is likely to change month to month.
Happy Valentine's Day! For this month I wanted to just share a bit about my mini sessions and of course my set testers 😉 I LOVE doing mini's. I offer them a few times a year and they allow me to create a set around a specific theme. I love the creativity involved and letting my mind wander. Last year I did Easter, Bait Shack, Fall, and Winter Wonderland. This year I have a few fun theme's in mind that I can't wait to put together! My first mini's of this year were the Valentine's Day mini's. Planning for these starts months in advance and I start working out dates, packages, set details, props, etc. Then about a week or so before the mini's I complete the set and bring my testers in to work out any kinks. Usually the set isn't 100% complete when I bring them in (I always change my mind about things at the last minute lol), but it gives me a good idea of how things are going to work. So as you can see a lot goes into the mini's and they truly are a blast!
So check out my little testers below and then head on over to Antonina Mamzenko's website to check out her inspiration!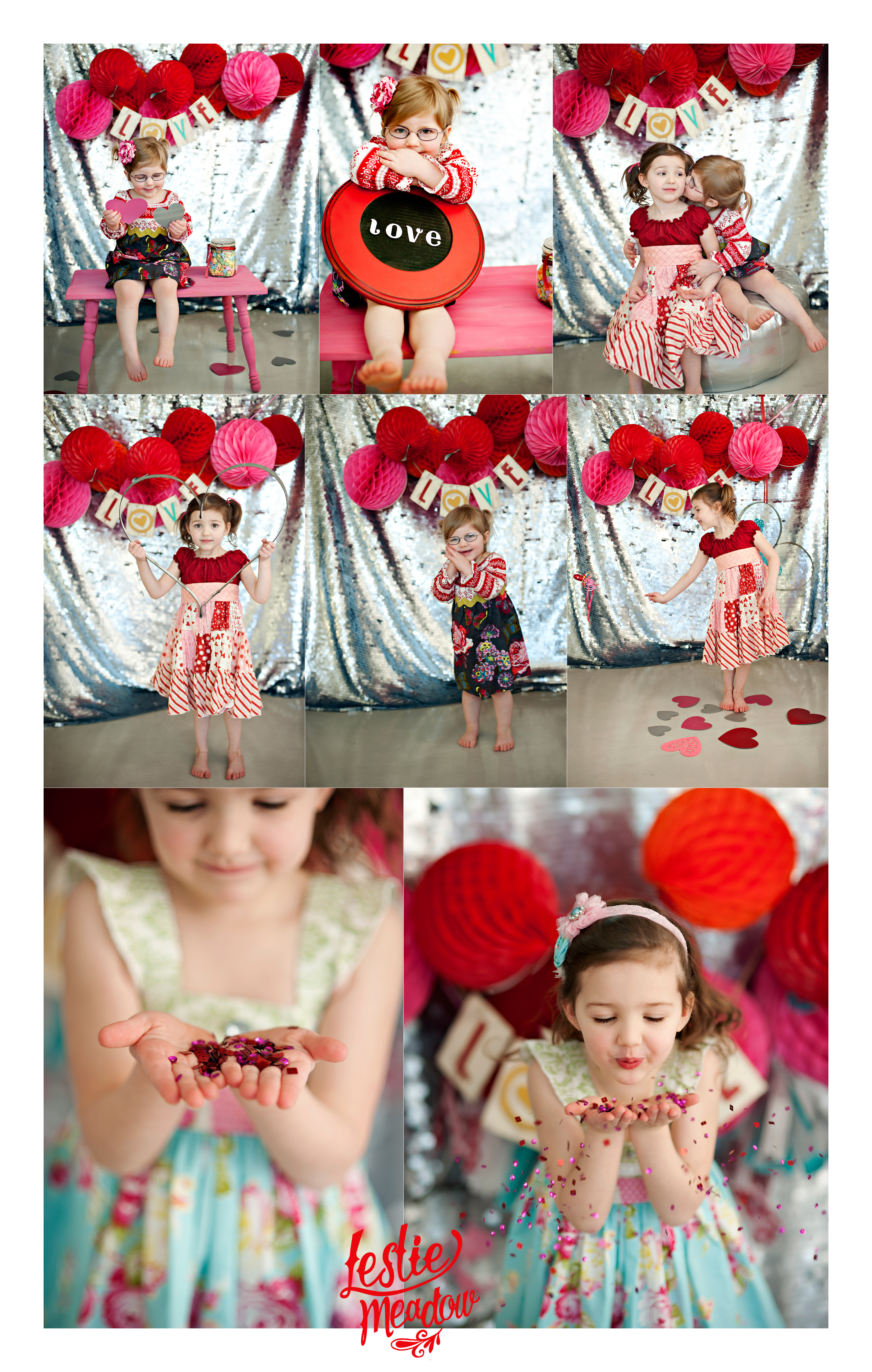 Frame: Organic Bloom
Dress: The Measure
Pink and White Hair Pretty: All Things Ribbon
Valentine Theme Dress: Corinna Couture
Floral Dress and Hair Pretty: It's A Bow's Life
Metal Heart: Glitter Farm